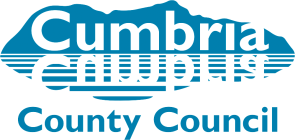 What we do
We provide information, advice and a wide range of specialist support services designed to help adult and young Carers continue in their caring role for as long as they choose and reduce the impact the caring role can have on their own health and wellbeing.
We work directly with individual Carers to discuss their concerns and needs, and design a tailored personalised support package.
Support available includes:
Statutory Carers assessments and reviews

1-2-1 or group based support

Peer support

Support to take a break

Information, advice and guidance

Access to a 24 hour CHAT Line delivered by other Carers

Access to online support including our Carers Community Network

Support to access community, health and wellbeing services

Additional support for the person who is being cared for (eg Respite Care)
For young carers we can also:
Help carers and families think about what would make the difference
Provide Peer Support with other Young Carers
Help Young Carers have a voice
Access support in school and college

Undertake Statutory Young Carers Assessments

Help Young Carers take a break from their caring role

Arrange help for the person being cared for, to give the Young Carer some free time
Who is a Carer?
A Carer is someone who provides unpaid care, for a few hours a day or round the clock, to a friend or relative who could not manage without their support. The care they give may be due to age, illness, disability, mental health problems, or substance misuse.
Carers' lives are often complex - many have other commitments as well as their caring role, such as work or school, and sometimes they live with the person they care for or sometimes they call in to help. These situations can create challenges which may impact on Carers' financial or educational opportunities, as well as their own health and wellbeing.
Carers sometimes do not realise they are a 'Carer' and feel they are simply being kind, by looking after a family member or friend. Carers provide huge benefits to the person they care for, as well as wider benefits to the NHS, Social workers and society as a whole, by providing a free, essential support service.