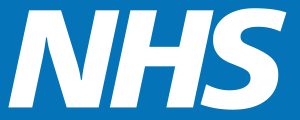 What we do
We provide information, advice and a wide range of specialist support services designed to help adult and young Carers continue in their caring role for as long as they choose and reduce the impact the caring role can have on their own health and wellbeing.
We work directly with individual Carers to discuss their concerns and needs, and design a tailored personalised support package.
Support available includes:
Statutory Carers assessment and reviews

1-2-1 or group based support

Peer support

Support to take a break

Information, advice and guidance

Access to a 24 hour CHAT Line delivered by other Carers

Access to online support including our Carers Community Network

Support to access community, health and wellbeing services

Access to activities, training, and much more

An application to the Living Well Fund (subject to eligibility)

Additional support for the person who is being cared for (eg Respite Care)
For young carers we can also:
Help carers and families think about what would make the difference

Provide Peer Support with other Young Carers

Help Young Carers have a voice

Access support in school and college

Undertake Statutory Young Carers Assessments

Help Young Carers take a break from their caring role, include financial support through the Living Well Fund

Arrange help for the person being cared for, to give the Young Carer some free time
Contact Us
To find out how we can help and be contacted by a member of our team:
Fill out the online form and register here

Call us on 0300 303 0208
Who is a Carer?
A Carer is someone of any age who provides unpaid care, for a few hours a day or round the clock, to a friend or relative who could not manage without their support. The care they give may be due to age, illness, disability, mental health problems, or substance misuse.
Carers' lives are often complex - many have other commitments as well as their caring role, such as work or school, and sometimes they live with the person they care for or sometimes they call in to help. These situations can create challenges which may impact on Carers' financial or educational opportunities, as well as their own health and wellbeing.
Carers sometimes do not realise they are a 'Carer' and feel they are simply being kind, by looking after a family member or friend. Carers provide huge benefits to the person they care for, as well as wider benefits to the health and social care system by providing a free, essential support service.
I have been able to discuss at length the complex issues and the fact I felt so overwhelmed. Being able to talk made me feel I was able to cope with the situation myself. I definitely feel that I can ask for more help if I need it. Previously no one has understood my complex family and it has been very isolating.
Adult Carer
My daughter has had incredible support from the staff and they have helped her anxiety and made her feel so welcome.
Young Carer
I want to express my appreciation and thanks for providing a support network of staff, services and events that make life easier for me to cope. Life can be lonely as a Carer but on attending your sessions and speaking to staff and other people in similar situations to oneself, the pressure is lifted for a short while and one becomes a person in their own right again. The Crafternoon Tea with Arts for Health was a real success and made everyone feel very special.
Adult Carer
The Cheshire East Young Carers Hub has made such a positive impact on my son. He now has a group and friends that understand what he dealing with and have fun whilst having a break from caring role. The staff are amazing too.
Young Carer
Many thanks for gift of the Living Well Fund, it came at a time when I was feeling lost and unsure of myself. I could use this gift without the feeling of guilt.
Adult Carer
I cannot recommend enough it's made a huge support to my son who does so much for us and really needs a rest-bite, Cara the lady who helps organise everything is lovely so approachable, this has been a massive relief as I have autism and struggle socially.
Young Carer
I know I'm not alone. When your world gets smaller and friends aren't near, it's really hard. I can contact you if I need to and I will be grateful for that.
Adult Carer
You have helped me a lot and iv only recently joined thank you.
Young Carer
Your support has meant the world to me. I didn't realise there was help out there for me and you've helped me to get in touch with local groups (Parkinsons) that I can go to.
Adult Carer