We place people at the centre of everything we do, delivering excellence by utilising people's strengths to stay well. Co-production lies at the heart of all our service delivery.
Originally operating exclusively in Lancashire, our footprint now also covers Greater Manchester, Merseyside, Cumbria and Staffordshire.
Take a look at our Annual Plan 2023-2024 and Social Accounts 2022-2023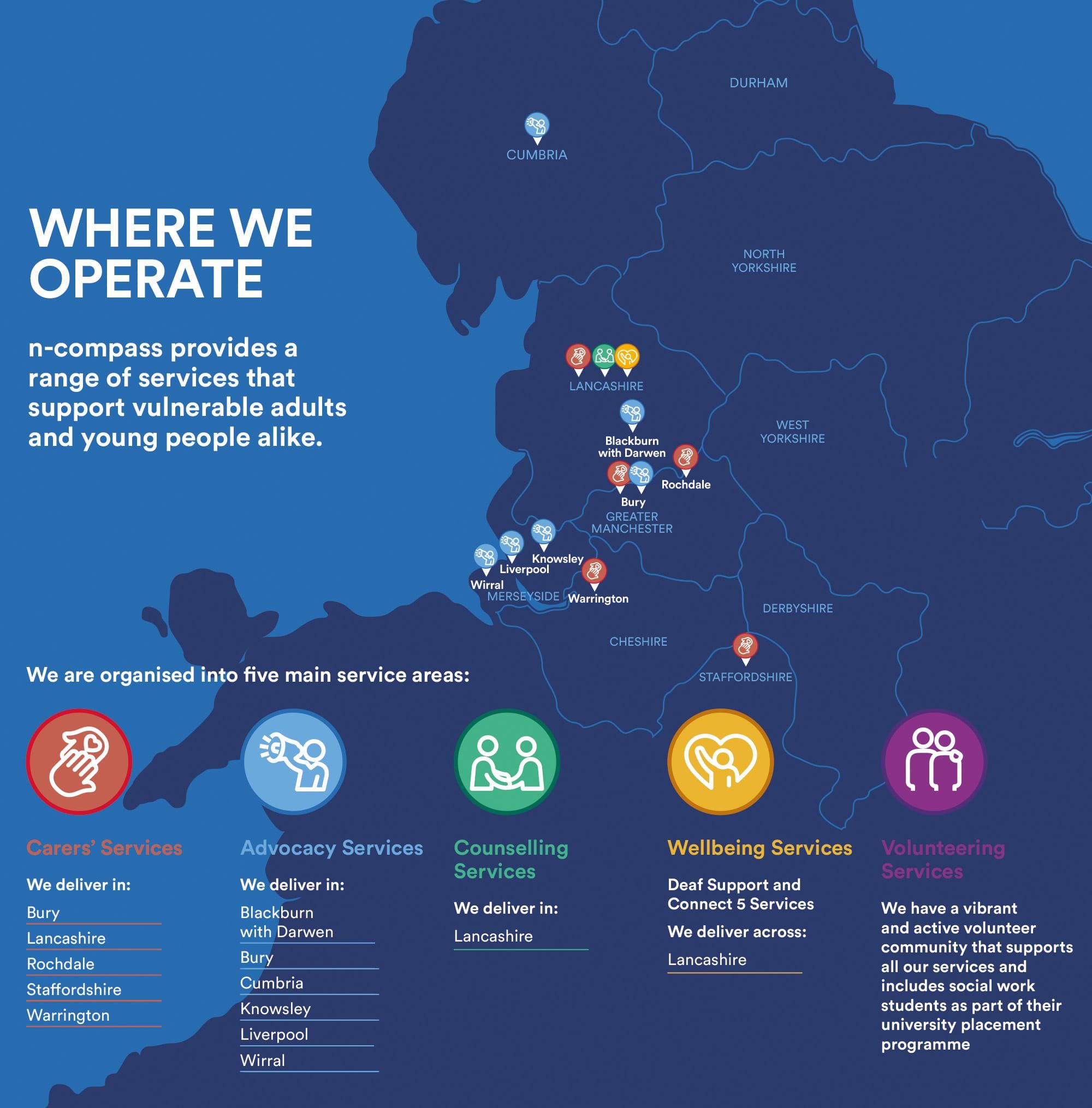 Our Vision
We help people regain control of their lives, providing hope and a sense of purpose in helping them stay well.
Last year we supported over 25,000 to do just that by building resilience and not encouraging reliance on services.
Our Mission
To be the innovative leader and preferred provider of Advocacy, Carers, Health & Wellbeing, Counselling and Volunteer development initiatives and services, making a positive difference and enhancing life opportunities for adults and young people.
n-compass is a values driven organisation. Our values underpin all our work and inspire us to make a difference and enhance life opportunities for adults and young people across local communities.
They determine what we do, how we do it and what we are trying to achieve.
Professional - A team of highly skilled and trained members of staff, passionate about their roles within the organisation.
Responsive-We have a culture of listening, learning and responding proactively.
Innovative - Pioneering new and creative ways of working.
Dynamic - Having a sense of purpose, not being afraid of change and embracing new challenges with energy and enthusiasm.
Empowering - We support and encourage people to take control of their lives and make their own decisions.